Overview
One of the most highly respected intellectual property litigators in New York, John DiMatteo regularly tries patent matters before federal courts and the International Trade Commission. As a registered patent attorney, he also handles Inter Partes Reviews (IPRs) and related complex U.S. Patent Office proceedings. In addition, John is very experienced in copyright, trademark, and trade secret litigation.
Before joining Holwell Shuster & Goldberg in 2014, John served as Chair of the Intellectual Property Department at Willkie Farr & Gallagher LLP in New York and was a member of Willkie's Litigation Department. He is consistently recognized as a leading intellectual property attorney by authorities including Chambers USA (2013), calling him "an extremely able and impressive trial lawyer" and a "skilled strategist able to connect with juries because he's down to earth," as well as a "technical genius who impresses with his sharp mind, quick strategic thinking and ability to solve problems effectively." He was also named to the 2012 BTI Client Service All-Star Team, an elite group of attorneys recognized by leading corporate counsel for delivering superior client service, and has been recognized as a top litigator by Benchmark Litigation (2013-2014 and 2017) and New York Super Lawyers (2006-2017). John was named to The National Law Journal's 2017 list of Intellectual Property Trailblazers, which recognized only 50 individuals nationwide.
John has represented clients such as Johnson & Johnson, Bloomberg L.P., Philips Electronics, Cox Communications, NXP Semiconductors, and Cold Spring Harbor Laboratory as lead trial counsel in high-value patent litigation on a wide variety of subject matter, including Near Field Communication (NFC), short hairpin RNA to attenuate gene expression, cardiac stents and catheters, high speed data compression, voice-over-IP, and cell phone roaming technology. With two engineering degrees from Polytechnic University and a master's in biotechnology at Columbia University, John is known for his ability to absorb the most complex technology and relate it to judges and juries.
John is a registered professional engineer in the State of New York and is a member of the Institute of Electrical and Electronics Engineers, the Association for Computing Machinery, and the American Chemical Society.
Notable Cases
Notable Cases
Melchior v. Hilite International, Inc.: Hilite International as lead trial counsel in defense of a claim for patent infringement relating to hydraulic cam phasers used in Chrysler Pentastar engines.
EIG v. Cowen and Company: Cowen and Company as lead trial counsel in defense of a claim of copyright infringement.
Cold Spring Harbor Laboratory v. Ropes & Gray LLP et al.: Brought in late as lead trial counsel in landmark patent malpractice case that settled very favorably for the Laboratory two days before jury selection.
The Swatch Group Management Services Ltd. v. Bloomberg L.P.: Lead trial counsel for Bloomberg News in landmark copyright infringement case wherein the Second Circuit affirmed summary judgment of no liability under the fair use doctrine.
ARRIS Group, Inc. v. British Telecommunications PLC and Arkema Inc. v. Honeywell International Inc.: Lead trial counsel for ARRIS and Arkema in two separate and successful appeals to the Federal Circuit reversing the lower courts and granting plaintiffs' declaratory judgment jurisdiction.
U.S. Philips Corp. v. Iwasaki Electric Co. Ltd.: Lead trial counsel for plaintiff Philips Electronics in $60 million jury verdict for patent infringement in the S.D.N.Y. Case settled very favorably two days after oral argument before the Federal Circuit.
ITC Litigation
In re: Certain Electronic Products: NXP as lead trial counsel in an ITC proceeding brought against Dell for infringement of patents relating to NFC. The case settled favorably two months before trial.
In re: Certain Floor Panels: Unilin B.V. as lead trial counsel in a trial and appeal resulting a wide scale general exclusion order precluding the importation of all mechanically locking laminate floor panels—a $1 billion a year industry in the U.S. alone.
NXP in defense of a claim of patent infringement directed to NXP's VLIW media chips brought by Biax Corp., a previously successful patent troll. After a full trial on the merits, the court declared Biax's patent not infringed and unenforceable.
Alloc v. ITC: Unilin B.V. in defense of a claim of patent infringement relating to Unilin's new mechanically locking floor panels. The case resulted in a landmark Federal Circuit decision on narrowing claim constructions and the domestic industry requirement.
Copyright Litigation
Bloomberg L.P. on fair use grounds against claims brought by Swatch Ltd. for copyright infringement. The U.S. Court of Appeals for the Second Circuit unanimously affirmed the district court's decision to grant summary judgment for Bloomberg.
Trade Secret Litigation
Cordis Corporation as lead trial counsel in defending claims of trade secret theft and patent infringement.
Philips Electronics in asserting claim for theft of trade secrets and copyright infringement of computer software. After protracted litigation, the defendant conceded liability and the case settled favorably.
Trademarks
Orlando Pro Hockey in defense of a baseless claim for trademark infringement.
Philips Lighting N.V. in obtaining a trademark for the color green as applied to low mercury fluorescent light bulbs. Registration allowed company to maintain its exclusive rights to this valuable mark.
IP Licensing
Consulted with Cold Spring Harbor Laboratory's technology transfer department on transferring complex inventions in cellular biology.
Consulted with Philips Semiconductors in enforcing and enhancing its licensing program directed to a well adopted industry standard for integrated chip communications.
Consulted with Unilin B.V. to help develop an international licensing program for the rights to its pioneering floor joint technology.
Consulted with Philips Medical in licensing its AED technology.
Consulted with international medical device manufacturer in licensing cardiovascular and orthopedic medical device technology.
Consulted with international lighting company in licensing key LED technology to the lighting industry.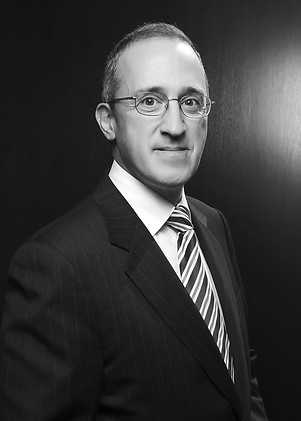 Education
Columbia University (M.A. Biotechnology, 2016)
Temple University Beasley School of Law (LL.M., 2001)
Polytechnic University (M.S.C.S., 2000)
St. John's University School of Law (J.D., 1988)
Polytechnic University (B.S.E., 1984)
Bar and Court Admissions
New York
District of Columbia
New Jersey
U.S. Court of Appeals, Federal Circuit
U.S. Court of Appeals, Second Circuit
U.S. Court of Appeals, Sixth Circuit
U.S. Court of Appeals, Seventh Circuit
U.S. District Court, District of New Jersey
U.S. District Court, Eastern District of Michigan
U.S. District Court, Eastern District of New York
U.S. District Court, Southern District of New York
U.S. District Court, Western District of Michigan
U.S. Supreme Court