Overview
Margot Hoppin brings extensive experience with commercial and criminal litigation to her broad-based practice at Holwell Shuster & Goldberg.
Margot is currently a member of the HSG team representing banks as trustees in various RMBS putback matters that seek to recoup billions of dollars in losses resulting from the residential mortgage crisis. She also recently represented PetSmart in a dispute with lenders concerning more than $8 billion in debt obligations. Margot has extensive pro bono experience in immigration, housing, and other legal and administrative proceedings. She is a member of the HSG team representing the Democratic Party of Wisconsin and a group of Wisconsin voters in a federal lawsuit challenging a lame-duck effort to blunt electoral results.
She recently participated in an Association of Corporate Counsel (ACC) panel exploring the major commercial cases decided in the October 2018 Term by the U.S. Supreme Court.
Before joining HSG, Margot worked as a litigation associate at Cravath, Swaine & Moore LLP, as counsel to a small Vermont law firm, where she provided criminal defense services to indigent clients, and as a clerk in the Southern District of New York. As a law student, she assisted prosecutors in the Eastern District of New York's Public Integrity Section with the 11-week federal trial of then-State Senator Pedro Espada Jr., who was convicted on four counts of embezzlement in May 2012.
Before law school, Margot developed economic growth and poverty reduction strategies as an analyst in the Strategic Planning Unit of the New York City Economic Development Corporation.
Notable Cases
Notable Cases
Investors and bank trustees in residential mortgage-backed securities repurchase litigations, each involving hundreds of millions of dollars.
PetSmart in a covenant dispute with lenders regarding $8 billion in debt obligations.
TiVo in a contract dispute with cable provider.
Pro bono clients in immigration, housing, and other legal and administrative proceedings, including benefits termination hearings and custody determinations.
Pro bono client in environmental litigation.
Individual in dispute over statutory and constitutional public rights of access to state court criminal proceeding.
Financial advisor in shareholder strike suit.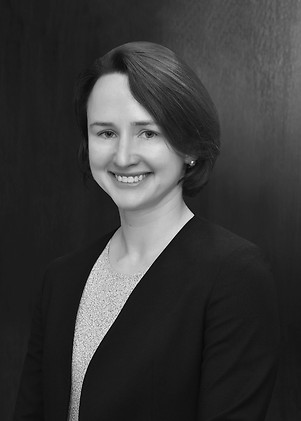 Clerkships
Magistrate Judge Barbara Moses, U.S. District Court for the Southern District of New York, 2017-2018
Education
New York University School of Law (J.D., magna cum laude, 2012; Frank J. Guarini Government Scholar; Robert McKay Scholar; Order of the Coif; Articles Editor, New York University Law Review)
Harvard College (A.B., Social Studies, magna cum laude, 2005)
Bar and Court Admissions
New York
Supreme Court of the United States
U.S. Court of Appeals, First Circuit
U.S. Court of Appeals, Eleventh Circuit
U.S. District Court, Eastern District of New York
U.S. District Court, Southern District of New York
U.S. District Court, Western District of Wisconsin