Timothy
W.
Grinsell
Associate
Overview
Tim Grinsell's practice focuses on complex commercial litigation. His past engagements have covered a wide range of subject matter, including insurance, securities, contracts, employment, civil rights, and campaign finance issues.
Before entering private practice, Tim served as a law clerk to the Honorable Larry R. Hicks of the United States District Court for the District of Nevada. He joined Holwell Shuster & Goldberg from O'Melveny & Myers LLP, where he was a litigation associate.
He previously served as an instructor, teaching assistant, and research assistant in the Linguistics Department at the University of Chicago, where he led lectures and seminars, and conducted research relating to natural language semantics. Tim has studied, written, and taught extensively on the subject of linguistics and its applications within the law.
Notable Cases
Notable Cases
Runoff insurers in multiple negotiations relating to the funding and establishment of asbestos bankruptcy trusts.
Runoff insurer in successfully dismissing bankruptcy of former New Orleans insulation manufacturer resulting from asbestos-related liabilities.
Runoff insurer in reinsurance litigation involving claims of bad faith stemming from asbestos liabilities of industrial pump manufacturer.
Runoff insurer in coverage litigation relating to water table pollution claims against upstate New York glass manufacturer.
Runoff insurer in coverage litigation relating to MTBE pollution claims brought by multiple New England states against Canadian oil and gas company.
Runoff insurer in coverage litigation relating to environmental pollution claims against natural gas companies in New York City and Long Island.
U.S. Bank and Wilmington Trust as trustees asserting RMBS putback claims involving hundreds of trusts in the Lehman Brothers bankruptcy.
Affiliates of the government-owned investment fund AIMCo, and Wells Fargo Bank, N.A., as securities intermediary, in a $200 million litigation in the Southern District of New York against AXA Equitable Life Insurance Company arising out of AXA's improper Cost of Insurance rate increase on a certain group of universal life insurance policies.
Major Asian financial institution in breach of contract dispute against one of China's richest men.
The board of directors in a securities class action alleging breach of fiduciary duties.
Pro bono representation of learning-disabled seventh-grade student against New York City's Department of Education.
Pro bono white paper analyzing proposed changes in New York's assisted reproduction laws for New York domestic and gender violence resource center.
News and Writings
Writings
"Changing Tides: Legalizing Surrogacy in New York," New York Law Journal (2016)
"The Best of All Possible Congresses," The New Rambler Review (2015)
"Unlikely Imperfectives," Proceedings of SALT 24, 395-413 (2014)
"Avoiding Predicate Whiplash: Social Choice Theory and Linguistic Vagueness," Proceedings of SALT 22, 424-40 (2012)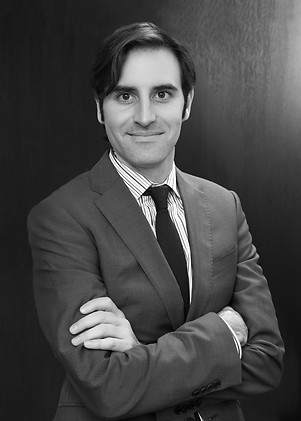 Clerkships
Hon. Larry R. Hicks, U.S. District Court for the District of Nevada, 2012-2013
Education
University of Chicago Law School (J.D., with honors, 2012; Member, University of Chicago Law Review; Joseph E. Green Scholarship Recipient; Kirkland & Ellis Scholar; Semifinalist, Hinton Moot Court Competition)
University of Chicago (Ph.D., Linguistics, 2017)
University of Massachusetts Amherst (Visiting Scholar, Department of Linguistics, 2014-15)
Carnegie Mellon University (M.S., Program in Logic and Computation, 2007)
Dartmouth College (B.A., Cognitive Science and Russian Language and Literature, magna cum laude, 2005; Phi Beta Kappa)