Overview
Wendy Green brings high-level international and transactional experience to her complex commercial litigation practice. Before receiving her LL.M. from Columbia University, she worked for the Australian Government Solicitor, representing Australia's federal antitrust regulator in connection with high-profile antitrust investigations and enforcement proceedings. She has extensive appellate experience, having worked on constitutional and administrative law proceedings in all levels of the federal courts of Australia, including the High Court of Australia. She also clerked for a justice on the Supreme Court of New South Wales.
Wendy also represented the Australian government in connection with appeals over challenges to visa denials and constitutional litigation over the funding of a Muslim school. Immediately before joining Holwell Shuster & Goldberg, she practiced as an associate at Latham & Watkins, where she represented large institutional lenders in leveraged finance transactions.
Notable Cases
Notable Cases
Affiliates of the government-owned investment fund AIMCo, and Wells Fargo Bank, N.A., as securities intermediary, in a $200 million litigation in the Southern District of New York against AXA Equitable Life Insurance Company arising out of AXA's improper Cost of Insurance rate increase on a certain group of universal life insurance policies.
Valassis, a MacAndrews & Forbes company, as plaintiff in litigation against News Corp. and its subsidiaries alleging federal and state antitrust violations, unfair competition, and tortious interference.
Australia Competition and Consumer Commission's investigation and enforcement proceedings with respect to unconscionable conduct by one of Australia's major supermarket entities in its dealings with suppliers.
Appellate proceedings relating to various visa applications in the Federal Circuit Court of Australia and the Federal Court of Australia on behalf of the Minister for Immigration and Citizenship.
Pro bono representation of plaintiffs in a housing discrimination case in New York Supreme Court, Queens County.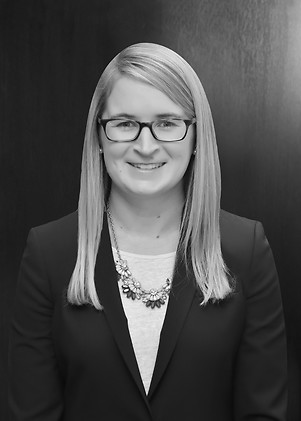 Clerkships
Hon. Richard Weeks White, Supreme Court of New South Wales, 2011 – 2012
Education
Columbia Law School (LL.M., 2015, Harlan Fiske Stone Scholar)
University of Sydney (LL.B., 2011, First Class Honors)
University of Sydney (B.S., 2009, First Class Honors)