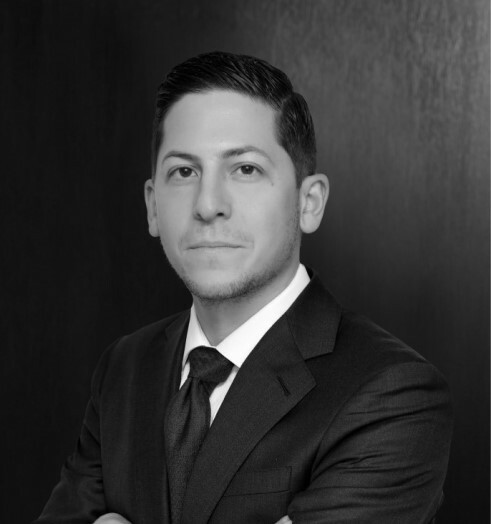 Brian Goldman
Former Ninth, Second Circuit Clerk
Brian Goldman, who joined HSG as an associate in October 2019, brings a deep understanding of the financial markets and appellate litigation to his wide-ranging commercial litigation practice. Before joining HSG, Brian was a clerk in the U.S. Court of Appeals for the Second Circuit and the U.S. Court of Appeals for the Ninth Circuit, and prior to entering Columbia Law School, he gained extensive practical experience in the markets as an analyst at Barclays.
What has been the most valuable takeaway from your clerkships?
The importance of mixing camaraderie with hard work. Both judges I clerked for had an admirable work ethic that permeated chambers. But it was the sense of "team" in both chambers that made the job fulfilling—the right mix of fun, interesting, and difficult work, combined with an in-the-trenches atmosphere. That mix was something I was looking for in firms coming out of the clerkships, and HSG has really replicated it.
What's the most interesting case you've worked on at HSG?
It sort of feels like having to pick a favorite child, but if I had to choose, it would be a billion-dollar dispute we're involved in concerning the provision of energy to African markets. It's an international case across multiple fora and turns on a fascinating set of facts. If there were ever three-dimensional chess, this case would be it: every move in one case has cross-border ramifications for the others. One of the best parts is that, in classic HSG fashion, it's a lean team—a few partners and a few associates—so you have a role to play in every aspect of the case, from high-level strategy decisions to discovery.
What's the most challenging experience you've had at HSG?
Relatively early on in my time at HSG, we had a court conference in a state court dispute challenging the constitutionality of a provision of New York state law. At the conference, I took the lead from the HSG side, which was my first stand-up experience in court. It definitely had the throw-in-the-deep-end feel but the team did a great job working with me to prepare. It was a fantastic experience and well worth the challenge.
When you're not practicing law, what's your favorite pastime?
Probably playing tennis. I've found a great league in Central Park that balances competitiveness and fun. (And allows me to meet some interesting people along the way to boot!)