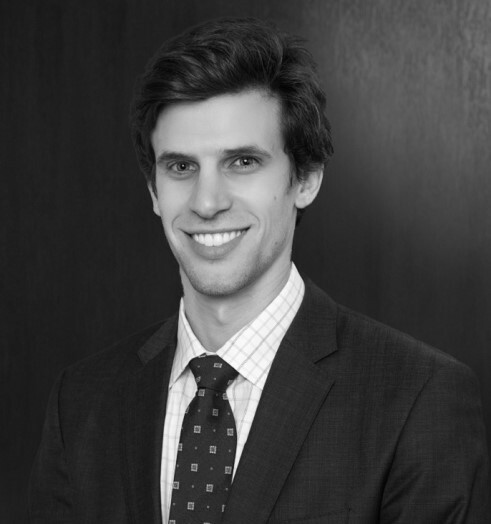 Daniel M. Horowitz
Former Fifth Circuit, EDNY Clerk
A former law clerk on the U.S. Court of Appeals for the Fifth Circuit and the U.S. District Court for the Eastern District of New York, Daniel M. Horowitz joined HSG in September 2016. He maintains a wide-ranging complex commercial litigation practice with particular emphasis on large-scale business disputes, antitrust, and constitutional actions. His numerous matters include representing a Fortune 500 company in antitrust actions brought by some of the nation's largest retailers, challenges to the constitutionality of New York legislation, and representation of an insurer in litigation against distributors of opioids regarding insurance coverage for over 3,000 lawsuits brought by governmental entities across the country. A film and television production major at New York University, Daniel worked in the independent film industry before entering law school.
What has been the most valuable takeaway from your clerkships?
In addition to being crash courses on legal research and writing, I think my clerkships have given me some valuable insight into "how the sausage gets made" when it comes to the federal judiciary. My clerkships helped clarify many (but not all, of course) confusing issues from my Federal Courts class in law school. They also put in stark relief how every judge is different: what one may consider dispositive, another might find unmoving. To paraphrase what Judge Block often told me during my year in his chambers: "There is nothing more valuable for a lawyer than a district court clerkship."
What's the most challenging experience you've had at HSG?
Very shortly after joining HSG, I represented pro bono a plaintiff in a § 1983 action relating to woefully inadequate dental treatment he received while incarcerated. Prior to ever even attending a deposition in any case, I took the lead in deposing each of the three defendant dentists in that case. While the form of all my questions was likely objectionable, and I couldn't hide from opposing counsel how green I was, the depositions went well, and we ended up getting a very favorable result for the client. Preparing and taking those depositions was a big challenge, but I had great support from numerous attorneys at the firm to ensure that great result was possible.
When you're not practicing law, what's your favorite pastime?
The answer to this question has changed dramatically, probably multiple times, during my time at HSG. These days, it is being a patron in my three-year-old daughter's pretend restaurant. The best coffee in town!
What's one thing people would be surprised to know about you?
When I was eight years old, I beat NBA champion Rick Mahorn in a one-point game of 1-on-1 at a youth basketball camp. I maintain that he did not let me win.
Graduated From: Cornell Law School (Class of 2014)
Accolades: Order of the Coif; Charles Evans Hughes Scholar; Articles Editor, Cornell Law Review; Champion, 2012 Cuccia Cup Moot Court Tournament; Executive Bench Editor, Cornell Moot Court Board
Fellow HSG E.D.N.Y Alumni: Jayme Jonat (2011-2013), Victoria Roeck (2020-2021)
Fellow HSG Fifth Circuit Alumni: Benjamin Heidlage (2009-2010)