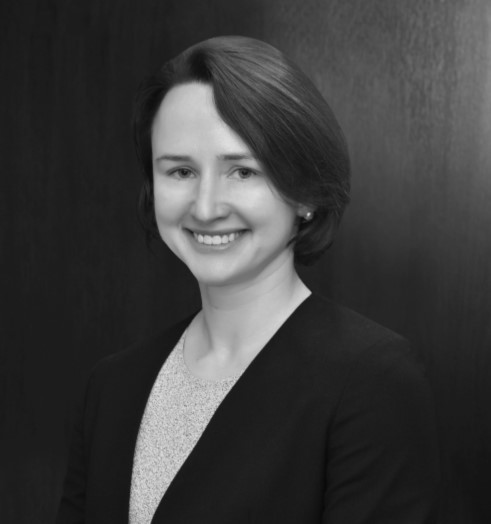 Margot Hoppin
Margot Hoppin, who joined HSG as an associate in June of 2018, brings extensive experience with commercial and criminal litigation to her broad-based practice at Holwell Shuster & Goldberg. Before joining HSG, Margot worked as a litigation associate at Cravath, Swaine & Moore LLP, a criminal defense attorney serving indigent clients in Vermont state and federal court criminal proceedings, and a clerk in the Southern District of New York. Before law school, Margot developed economic growth and poverty reduction strategies as an analyst in the Strategic Planning Unit of the New York City Economic Development Corporation.
What's the most interesting case you've worked on at HSG?
The most interesting aspect of my work at HSG is its sheer variety. That said, I have a hunch that a new matter I am working on will prove to be especially interesting because it involves the interaction between federal, state, and interstate regulatory activities and the natural environment, which I have wanted to work on for some time.
What's the most challenging experience you've had at HSG?
The most challenging experience to date was a several-week period of simultaneous peak intensity in my two primary cases at the time: a debt covenant dispute and a family separation and asylum pro bono matter. There was a lot at stake in both, and the fact that the stakes were so different in kind made that period especially challenging. That said, we were successful in both matters, and the comradery, collaboration, and support I experienced along the way is among the best experiences I have had at HSG (and in my career).
When you're not practicing law, what's your favorite pastime?
I tend to seek pastimes that are very different than the practice of law. For me, that includes most outdoor endurance activities – hiking, biking, running, swimming, rock-climbing, snow-shoeing, and cross-country skiing – and immersing myself in visual or performance art or in unfamiliar (to me) parts of New York City.
What's one thing people would be surprised to know about you?
I think some people are surprised that I have worked both as a criminal defense attorney in a rural state and as a civil litigator specializing in complex commercial matters in Manhattan. It is uncommon and, to me, very valuable. Experiencing stark contrasts in legal practice relatively early in my career helped develop my concept of effective lawyering. I think within any area of practice, and perhaps also within any court system, some parts are crucial, other parts are a matter of convention supported by a good rationale, and other parts are just a matter of convention. I think it is a little easier to see that when you have moved between different legal systems and cultures.