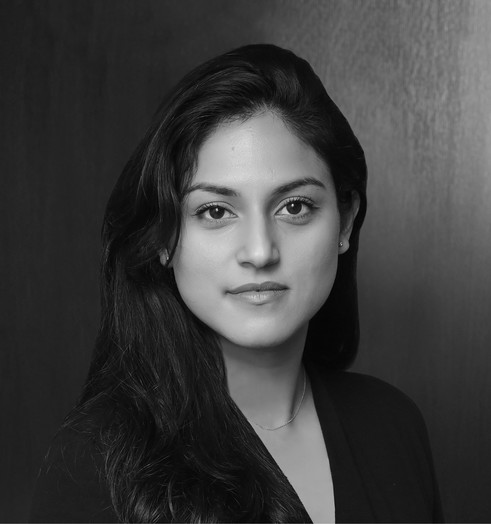 Priyanka Timblo
Former Clerk for the Court of Appeal for Ontario
A graduate of the McGill University Faculty of Law and a former law clerk for the Court of Appeal for Ontario, Priyanka Timblo is trained in both the common and civil law traditions and has substantial exposure to cross-border legal issues. In 2017, Priyanka joined HSG, where she represents financial institutions and other clients in connection with complex commercial litigation. Priyanka has particular experience in antitrust-related matters including litigation, pre-merger clearance, and investigations. She has also handled multiple white-collar matters on the defense side.
What has been the most valuable takeaway from your clerkship?
My clerkship gave me a sense of what good advocacy looks like. The opportunity to read briefs, watch lawyers argue, and then hear what a judge thinks about all of it provided valuable insight into what motivates judicial decision-making. The most important takeaway for me was that you need to give the court a reason to find for your client that goes beyond the technicalities of the law—you need to identify the heart of the case, and show that it aligns with the ideals of the legal system.
What's the most challenging experience you've had at HSG?
I devised a case theory that had not yet been considered, and wanted to test it out in a deposition. First, I had to convince my team that the theory was relevant in the first place and that the witness was likely to give favorable testimony. Then, I had to craft and execute a deposition strategy for this untested theory. The partners I worked with were supportive, and encouraged me to go forward with it. While the deposition was intense, it resulted in a great testimony that proved helpful for the overall case strategy.
What's the most interesting case you've worked on at HSG?
I have worked on an antitrust case in which we are defending Visa against a challenge to its business model. Substantively, it has altered my conception of what the antitrust laws are designed to protect and what they are designed to prosecute. Procedurally, as a multidistrict litigation, it's like a high-stakes chess game, since every strategic decision has potential ramifications.
When you're not practicing law, what's your favorite pastime?
Hiking, camping, and vegetable gardening outdoors, as far away from screens as possible.
What's one thing people would be surprised to know about you?
I spent my childhood living in three countries: India, Canada, and the United States.
Graduated From: McGill University Faculty of Law (Class of 2012)
Accolades: Senior Editor, McGill Law Journal; first-place brief, Laskin Moot Court Competition
Fellow HSG McGill Law Alumni: Michael Shuster (Class of 1986)