Overview
Alvina Pillai maintains a wide-ranging complex commercial litigation practice. She brings extensive experience in securities litigation and close familiarity with commercial litigation in both state and federal courts. During her final year of law school, Alvina successfully argued a summary judgment motion in Massachusetts Superior Court on behalf of a client seeking $360,000 in unpaid wages and overtime from his former employer under the Fair Labor Standards Act and the Massachusetts Wage Act.
Before joining Holwell Shuster & Goldberg, she clerked for the Hon. Analisa Torres in the U.S. District Court for the Southern District of New York and served as an associate at Boies Schiller Flexner LLP.
Notable Cases
Notable Cases
HSBC as trustee in multiple RMBS litigations, each with hundreds of millions of dollars at issue, arising out of the 2008 financial crisis.
A start-up in federal court litigation relating to allegations of gender discrimination.
A financial services firm in litigation alleging that an energy technology company circumvented its shareholders' rights.
A European investment group in its defense of breach-of-contract litigation in Delaware Chancery Court.
A sports betting operator in a 50-state consumer class action multidistrict litigation; advised the entity in connection with various state court actions.
Amici in support of the U.S. government in connection with its prosecution of Backpage.com executives.
News and Writings
Writings
"Avenues of Criminal Justice: The Blackfoot Confederacy from 1877-1889," Great Plains Quarterly (2014)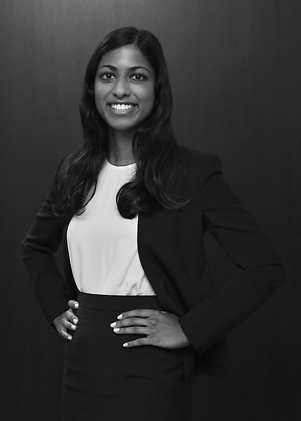 Clerkships
Hon. Analisa Torres, United States District Court for the Southern District of New York, 2020 – 2021
Education
Harvard Law School (J.D., cum laude, 2018; Harvard Legal Aid Bureau, Harvard Defenders)
Brown University (B.A., magna cum laude, 2014)