Overview
Amit Singh maintains a broad complex commercial litigation and global arbitration practice, with experience in disputes governed by English law, Qatari law, and US law.
While at the University of Toronto Faculty of Law, Amit was the co-editor-in-chief of both the Journal of Law & Equality and the Indigenous Law Journal. He was also an editor on the University of Toronto Faculty of Law Review, a research assistant to several professors, and co-founded the Yale-Toronto Private Law Theory Discussion Group.
Prior to joining Holwell Shuster & Goldberg, Amit was an international arbitration associate at Shearman & Sterling LLP and served as a lecturer at the Lincoln Alexander School of Law at the Toronto Metropolitan University.
Notable Cases
Notable Cases
Melody Capital Partners, an investment fund, as plaintiff in various litigations and out-of-court foreclosures under the Uniform Commercial Code resulting from defaults under loan agreements secured by equity interests, real estate, and fine art, among other collateral.
Various affiliates of Chubb in nationwide litigation with manufacturers and distributors of opioids, and national pharmacy chains that sold opioids, over insurance coverage for over 3,000 lawsuits brought by governmental entities across the country. HSG is national trial counsel to Chubb in opioid coverage litigation.
Two international construction contractors as respondents in a $3.7 billion ICC arbitration in London initiated by a Middle Eastern State-owned company in a dispute concerning the development of a world-class medical facility in the Middle East.
News and Writings
Writings
"Obiter Dicta and the Modern Supreme Court" (2022) Osgoode Hall Law Journal
"Republic of Fiji v Prasad: Revolutionary Legality and the Taxonomy of Legal Change" (2022) Oxford University Commonwealth Law Journal
"The Body as Me and Mine: The Case for Property Rights in Attached Body Parts" (2022) McGill Law Journal
"Belt v Lawes and the Meaning of Authorship" (2021) Law, Culture, and the Humanities
"Why is Aboriginal Title Property if it Looks Like Sovereignty?" (2021) Canadian Journal of Law & Jurisprudence (co-authored with Professor Douglas Sanderson)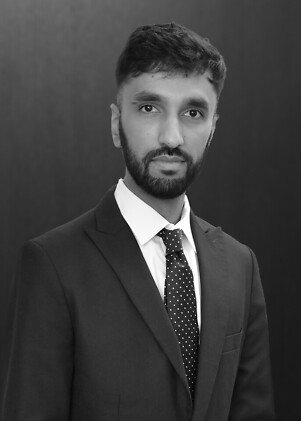 Education
University of Toronto Faculty of Law (J.D., 2021; Justice Michael J. Moldaver Prize for standing first in third year; Dean's Cecil A. Wright Key; Private Law Writing Prize; Dean's Leadership Award)
Department of Philosophy, University of Toronto (M.A., 2018)
Trinity College, University of Toronto (B.A., 2017; Gold Medalist in Philosophy)