Dwight
A.
Healy
Retired Partner
Overview
Dwight Healy has over 35 years of experience as a trial and appellate lawyer representing clients in complex commercial and corporate litigation, and in arbitration matters. Dwight's clients have included numerous financial services providers, private-sector participants in a range of other industries, and domestic and foreign governmental entities.
He has prosecuted and defended civil actions under the federal securities laws, the Racketeer Influenced and Corrupt Organizations Act (RICO), various state business organizations statutes, and a broad array of state common law and statutory theories. He has represented creditors in bankruptcy litigation, defended banks in lender liability actions, and represented clients in civil antitrust actions and investigations. He has also appeared for governmental and private parties in litigation arising from foreign debt restructurings, including cases involving the application of the Foreign Sovereign Immunities Act (FSIA). Dwight has extensive experience in representing international banks with New York branches in connection with pre- and post-judgment creditor enforcement process, and has appeared for banks and leading bank trade associations in actions in the state and federal district courts in New York, the U.S. Court of Appeals for the Second Circuit, and New York Court of Appeals concerning, among other things, the continued viability of the separate entity rule.
In addition to his commercial practice, Dwight has represented public and private entities in Native American land claim and related litigation that have resulted in groundbreaking decisions on Native American land claim law by the Supreme Court and Second Circuit. He has also prosecuted and defended litigation and arbitration claims in connection with the Indian Gaming Regulatory Act (IGRA).
Prior to joining Holwell Shuster & Goldberg, Dwight served as a partner at White & Case LLP. He is a member of the American Bar Association and the New York City Bar Association.
Notable Cases
Notable Cases
Major Chinese banks in leading cases concerning extraterritorial reach of pre-judgment restraints and discovery demands and post judgment enforcement devices directed to nonparties.
Defense of London-based CDO asset manager and advisor against breach of fiduciary duty claim brought by note holder arising from governed advisory agreements.
A hedge fund asserting individual and derivative claims against the general partner and affiliates of a Delaware limited partnership.
A major European bank in multi-jurisdictional (U.S. and non-U.S.) litigation arising from the sale of derivative instruments.
Prosecution of RICO claims by Asian based construction company.
Leading European banks in civil RICO actions.
Prosecution of claims on behalf of lenders against borrower and guarantors in state courts to collect unpaid loan extended in connection with failed manufacturing facility and defense of lenders in federal and state courts from securities fraud, RICO, and lender liability claims asserted by borrower and guarantors.
State government in IGRA gaming compact disputes.
State and local governments and entities in land claims brought by Indian tribal groups.
Defense of leading European bank in connection with claims of securities and commodities fraud arising from sale of foreign currency derivative products.
Defense of foreign government and government-owned entities in connection with claims arising from foreign government debt restructuring.
Prosecution of claims on behalf of international bank against South American defendants to recover damages suffered as a result of bank fraud scheme.
Prosecution on behalf of Europe-based bank of fraudulent conveyance claims against majority stockholders of corporation acquired with funds advanced by bank.
Prosecution on behalf of New York-based hedge fund of derivative claims against general partner and affiliates of publicly held real estate limited partnership arising from self-dealing transactions.
Defense of securities class action claims arising from takeover.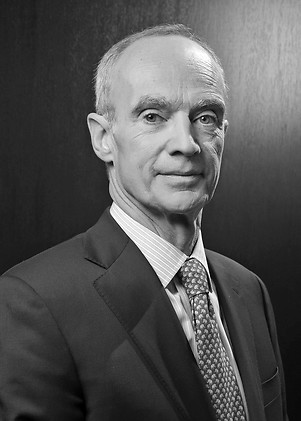 Education
Syracuse University College of Law (J.D., magna cum laude, 1975)
Williams College (B.A., 1972)
Bar and Court Admissions
New York
U.S. Court of Appeals, First Circuit
U.S. Court of Appeals, Second Circuit

U.S. District Court, Eastern District of New York

U.S. District Court, Northern District of New York

U.S. District Court, Southern District of New York

U.S. Supreme Court