Priscilla
Consolo
Associate
Overview
Priscilla Consolo maintains a comprehensive litigation practice with a particular focus on complex commercial disputes, government and regulatory investigations and enforcement, and securities litigation in state and federal courts. She counsels clients on a range of issues, including contractual disputes, class actions, white collar criminal defense, multidistrict litigation, M&A-related litigation, corporate control and governance, antitrust, shareholder litigation, and fiduciary disputes. Priscilla also advises major public and private equity companies on litigation risk and damages, as well as books and records demands for inspection of corporate documents.
Priscilla maintains an active pro bono practice in special education rights and advocacy for underprivileged New York City public school students with disabilities. She has also assisted New York City small business owners affected by the COVID-19 pandemic in applying for financial relief programs and has created and executed life planning documents for frontline essential healthcare workers and first responders. For her pandemic-related work, she received the 2021 Pro Bono Dean's List award from Volunteers of Legal Service (VOLS), a nonprofit that provides free, civil legal services in New York City by partnering with law firms, companies, and community organizations.
While at NYU School of Law, Priscilla completed four semester-long internships, working at the New York City Law Department, Legal Counsel Division; U.S. Attorney's Office, Civil Division, S.D.N.Y.; U.S. Attorney's Office, Criminal Division, S.D.N.Y.; and Advocates for Children of New York.
Prior to joining Holwell Shuster & Goldberg, Priscilla was a litigation associate at Kirkland & Ellis LLP.
Notable Cases
Notable Cases
A major software and information technology systems company in multiple federal shareholder suits alleging securities fraud in relation to a massive cybersecurity attack.
a Fortune 500 global biopharmaceutical company and its subsidiary in defense of a breach of contract claim related to a collaboration agreement for a cancer therapy.
One of the world's largest shared office providers and its affiliates in its Chapter 11 bankruptcy proceeding.
A major national financial institution in investigations by DOJ and CFPB in connection with claims of deceptive and unfair sales practices.
A medical records technology company against challenges to its billing practices and fees in Wisconsin and Montana courts, winning a full dismissal of both consumer class actions.
A specialty financial investment fund in defending allegations of fraud, unfair competition, civil conspiracy, and RICO violations.
A generic pharmaceutical manufacturer in complex multidistrict litigation brought by direct, indirect, and end-payer purchasers alleging price-fixing with respect to various prescription drugs.
A healthcare organization and its private equity owners in shareholder litigation seeking appraisal in the Delaware Court of Chancery following its take-private by a consortium of private equity and strategic purchasers.
An automotive technology company in M&A-related litigation challenging an agreement to acquire a competitor, including a corporate restraining order; the deal was successfully finalized after an out-of-court settlement with plaintiffs.
An employee at a private investment firm in a joint SEC/DOJ investigation over alleged fraudulent conduct in the sale of synthetic CDOs under which a proffer agreement was reached.
A multinational personal care and consumer products company in a significant victory defeating class certification (with prejudice), which was then affirmed on appeal.
A home textile manufacturer in defense of putative class actions alleging product mislabeling, including a successful defense to challenges in multiple courts to a class-wide settlement.
News and Writings
Writings
"Remembering Kevin Peter Carroll on the One-Year Anniversary of His Death," Brooklyn Paper (June 2, 2020)
"Saving Our Seniors, One Granddaughter's Plea," amNewYork (March 30, 2020)
"A Single Score No More: Rethinking the Admissions System for New York City's Specialized High Schools to Preserve Academic Excellence and Promote Student Diversity," 94 N.Y.U. L. REV., Issue 5, Page 1244 (November 2019)
"How Far You Will Go," Rise First (November 2019)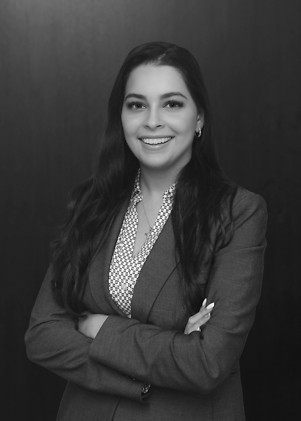 Education
New York University School of Law (J.D., 2019; Executive Editor, New York University Law Review; AnBryce Scholar; Kirkland & Ellis 1L Diversity Scholar; Ann Petluck Poses Memorial Prize)
Fordham College at Lincoln Center (B.A., 2016, summa cum laude; Phi Beta Kappa; Dean's List, all semesters; Columbus Citizens Foundation Scholar; Jogues Scholar; Vincent DeMartini Scholar; Elizabeth Burns Scholar; Marie & Joseph McGovern Scholar; Nathan & Jennie Itzkoff Scholar)