Andrew
C.
Indorf
Associate
Overview
Andrew Indorf brings significant insight in government and judicial decision-making to his wide-ranging practice. In addition to his experience with a variety of civil litigation issues at the trial level, including class certification, his work has addressed numerous constitutional issues in both state and federal courts of appeals. Andrew has also worked on a wide variety of national security-related matters, and he has developed substantial experience advocating for clients before the Committee on Foreign Investment in the United States (CFIUS). His writings about CFIUS have been published by the Harvard National Security Journal.
Having clerked for three different judges in the United States District Court for the Southern District of New York, Andrew brings a breadth of experience with the judicial perspective to his private practice. Beginning in the fall of 2018, Andrew clerked for Judge Katherine Forrest in the Southern District of New York until her resignation from the federal bench. He then completed an interim clerkship with Judge George Daniels and a full one-year clerkship with Judge Denise Cote. While attending Stanford Law School, Andrew interned with the United States Attorney's Office for the District of Columbia (National Security Section), the United States Department of State (Office of the Legal Advisor), and the United States Department of Justice (Civil Division, Appellate Staff).
Prior to his clerkships, Andrew practiced at Covington & Burling in Washington, D.C.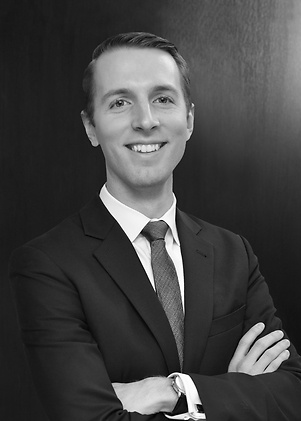 Clerkships
Hon. Denise Cote, United States District Court for the Southern District of New York, 2019 – 2020
Hon. Katherine B. Forrest and Hon. George B. Daniels, United States District Court for the Southern District of New York, 2018
Education
Stanford Law School (J.D., 2017; Associate Managing Editor, Stanford Law Review; Managing Editor, Stanford Law & Policy Review; recipient of Gerald Gunther, Hilmer Oehlmann, Jr., and John Hart Ely prizes)
Johns Hopkins University (M.Sc., 2013)
Georgetown University (B.S., magna cum laude, Phi Beta Kappa, 2011)