Overview
Kevin Benish has experience working on matters involving transnational litigation, civil procedure, antitrust, and matters of constitutional law. He has advised clients on judgment-enforcement matters involving the Foreign Sovereign Immunities Act. He has written extensively on issues related to personal jurisdiction, subject-matter jurisdiction and the Federal Rules of Civil Procedure, and his writings have been cited by numerous courts. As part of his pro bono practice, Kevin represented a Syrian asylee in challenges to the Trump Administration's executive orders prohibiting travel by citizens of Syria and other countries.
Kevin also serves as an adjunct professor at the New York University School of Law, where he co‑teaches the school's International Litigation and Arbitration course.
Notable Cases
Notable Cases
Valassis, a MacAndrews & Forbes company, as plaintiff in litigation against News Corp. and its subsidiaries alleging federal and state antitrust violations, unfair competition, and tortious interference.
A Japanese pharmaceutical company in an ICC arbitration arising from its acquisition of a Mexican company of pharmaceuticals and over-the-counter products.
News and Writings
Writings
"Bristol-Myers Squibb v. Superior Court: Practical Implications and Doctrinal Conundrums," Bloomberg BNA Class Action Litigation Report (August 14, 2017) (co-author)
"Pennoyer's Ghost: Consent, Registration Statutes, and General Jurisdiction After Daimler AG v. Bauman," 90 N.Y.U. L. Rev. 1609 (2015)
"Statutory Interpretation in Light of the Morrison Presumption Against Extraterritoriality," 85 U.S.L.W. 1290 (March 23, 2017) (co-authored with Daniel Sullivan)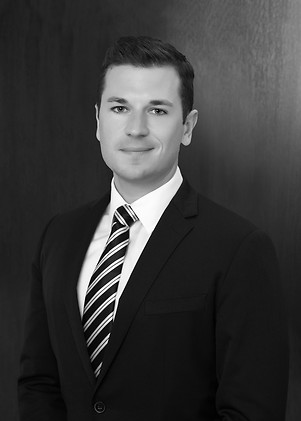 Education
New York University School of Law (J.D., 2016; Managing Editor, NYU Law Review; Donald L. Brown Scholar; Albert Podell Best-Written Brief Award, NYU Marden Moot Court Competition; Judge Rose L. & Herbert Rubin Law Review Prize; Weinfield Prize)
University of Wisconsin-Madison (B.A., highest honors, 2007)
Bar and Court Admissions
New York
U.S. District Court, Eastern District of Michigan
U.S. District Court, Eastern District of New York
U.S. District Court, Southern District of New York