Robert
J.
Morrow
Of Counsel
Overview
In a litigation practice spanning decades, Robert Morrow has frequently managed large-scale litigation campaigns stretching over multiple years, venues, and individual cases, many of which have ultimately gone to trial. Robert's numerous trials include a first-of-its-kind jury verdict for a health insurer against the tobacco industry and precedent-setting trial victories in environmental insurance coverage litigation.
Robert has advised and litigated on behalf of policyholders, brokers, and insurers with regard to a wide range of insurance and reinsurance disputes and coverage questions, including those involving professional negligence, environmental, D&O, and E&O coverage. His complex litigation and arbitration matters have also frequently involved securities-related issues, including claims of securities fraud and unauthorized trading.
Robert started his career at White & Case in New York, where he worked with Holwell Shuster & Goldberg partners Richard Holwell, Mike Shuster, Dan Goldberg, and Dwight Healy on several high-profile litigation matters, including multiple pieces of litigation arising from hostile takeovers. Prior to joining Holwell Shuster & Goldberg, he was a partner at Hunton & Williams.
Notable Cases
Notable Cases
Blue Cross and Blue Shield in the first successful lawsuit by a third party payer against the tobacco industry seeking recovery of excess health care costs. This landmark 10-week trial resulted in an $18 million verdict.
Visa, Inc. and subsidiaries in defense of class and individual antitrust actions by merchants around the United States alleging hundreds of billions in damages.
Representation of Judge Holwell in his role as Independent Consultant for a major financial institution under an agreement between the institution and the Securities and Exchange Commission.
The primary property insurer in a New York federal trial and a multi-billion-dollar arbitration concerning insurance coverage for the destruction of the World Trade Center Complex on September 11, 2001.
Novartis and its predecessors in liability and damages trials in New Jersey state court in environmental insurance coverage litigation involving over 100 insurance company defendants, 75 environmental sites, and nearly $1 billion in damages.
Liability insurance carrier in nationwide series of coverage cases arising from class actions alleging civil rights violations.
Ceding company in reinsurance arbitration arising from complex workers' compensation carve-out coverage.
Ceding insurer in litigation and arbitrations with reinsurers regarding asbestos liabilities.
Ceding insurer in claims regarding reinsurance of property damage liabilities.
Reinsurance company in connection with claims regarding asbestos and other long-tail liabilities.
Reinsurance company in connection with investigation of finite risk contracts.
Commodities brokerage firm in federal bench trial regarding alleged unauthorized trades.
Bankers Trust in a professional negligence suit against a firm of petroleum engineers tried in federal court in Tulsa, Oklahoma.
British industrial holding company against claims of securities fraud and breach of contract by minority partner in a jury trial in New York federal court.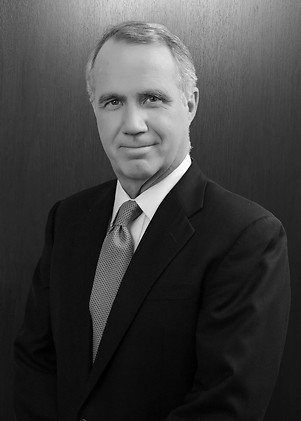 Education
University of Virginia School of Law (J.D., 1982; Law Review Editorial Board)
The College of William & Mary (B.A., 1979)
Bar and Court Admissions
New York
New Jersey
U.S. Court of Appeals, Second Circuit
U.S. District Court, Eastern District of New York
U.S. District Court, Northern District of New York
U.S. District Court, Southern District of New York