Overview
Greg Dubinsky focuses his practice on complex commercial litigation, along with government and regulatory matters. He has represented both plaintiffs and defendants in cases involving contract disputes, antitrust law, and First Amendment issues. The New York Law Journal named Greg a "Rising Star" in 2021, and SuperLawyers has recognized him as a "Rising Star" since 2020.
Greg was a member of an appellate team that recently obtained reversal in the New York First Department of a $250 million judgment entered in a coverage suit brought by J.P. Morgan and Bear Stearns. The First Department held that the terms of the insurance policies at issue and New York public policy bar insurance coverage for amounts an entity pays in disgorgement to the SEC for violations of the securities laws.
Greg has been appointed by multiple U.S. Courts of Appeals to brief and present oral argument. Most recently, Greg secured a reversal in the U.S. Court of Appeals for the Ninth Circuit of the dismissal of three claims, including a claim dismissed at trial, in a civil rights case brought by a former California state prisoner. Greg also argued before the U.S. Court of Appeals for the First Circuit in a case presenting an important First Amendment question: the permissibility of restrictions on the press's access to criminal jurors' personal information. The First Circuit's decision commended him for his "perform[ance]."
He has also been involved in high-profile matters before the U.S. Supreme Court. Justice Kagan quoted the firm's amicus brief on behalf of a group of state legislators in her concurring opinion, joined by three Justices, in Whitford v. Gill. SCOTUSblog invoked the firm's amicus brief on behalf of the Brennan Center for Justice in Benisek v. Lamone as an example of a "top" amicus brief that "focuses on whether a particular ruling from the Supreme Court would be administrable or proposes a more manageable standard."
Before private practice, Greg served as a law clerk to Associate Justice Anthony M. Kennedy of the Supreme Court of the United States. He also clerked for Judge Brett M. Kavanaugh of the U.S. Court of Appeals for the District of Columbia and for Judge Gary S. Feinerman of the U.S. District Court for the Northern District of Illinois. Before joining Holwell Shuster & Goldberg, Greg was an associate at Boies Schiller Flexner LLP.
A graduate of Yale Law School, Greg was executive editor of the Yale Law Journal, a student director of the Yale Supreme Court Clinic, and articles editor of the Yale Journal of International Law. As part of the Yale Supreme Court Clinic, he helped draft merits briefs and petitions for writs of certiorari before the Supreme Court. During law school, he spent a summer as a Yale Kirby Simon Fellow working for an international organization in Kosovo on matters involving human rights and the rule of law. Before law school, he was a junior fellow at the Carnegie Endowment for International Peace, where he authored several articles on U.S.-Russian relations.
Noteworthy
Served as a law clerk to Justice Anthony M. Kennedy of the U.S. Supreme Court
Notable Cases
Notable Cases
Appointed amicus curiae by the U.S. Court of Appeals for the D.C. Circuit to present oral and written argument in favor of a party in a defamation case, Von Kahl v. Bureau of National Affairs.
A medical-industry company against claims it breached a $21.5 billion merger agreement, resulting in a settlement after trial for a fraction of the claimed $7 billion damages.
Oracle in a weeks-long trial in federal court on copyright infringement and state-law claims, resulting in a $50 million judgment.
Pras Michel, founding member of the hip hop group The Fugees, in litigation against the New York Post, obtaining a remand from the U.S. Court of Appeals for the Eleventh Circuit.
Kurdistan Regional Government in litigation brought by the Iraqi government over the KRG's ability to sell oil in the United States.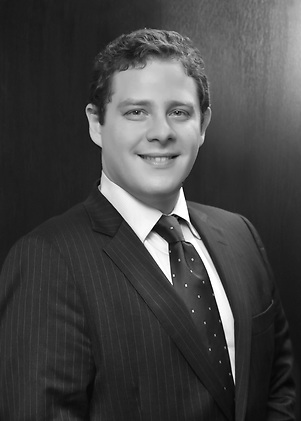 Clerkships
Hon. Anthony M. Kennedy, Supreme Court of the United States, 2013 – 2014
Hon. Brett M. Kavanaugh, U.S. Court of Appeals for the D.C. Circuit, 2012 – 2013
Hon. Gary S. Feinerman, U.S. District Court for the Northern District of Illinois, 2011 – 2012
Education
Yale Law School (J.D., 2011, Executive Editor, Yale Law Journal; Articles Editor, Yale Journal of International Law; Student Director, Yale Supreme Court Clinic)
Wesleyan University (B.A, 2007, Editor-in-Chief, The Wesleyan Argus)
Bar and Court Admissions
New York
Washington D.C.
U.S. Court of Appeals, District of Columbia Circuit
U.S. Court of Appeals, First Circuit
U.S. Court of Appeals, Second Circuit
U.S. Court of Appeals, Third Circuit
U.S. Court of Appeals, Fourth Circuit
U.S. Court of Appeals, Sixth Circuit
U.S. Court of Appeals, Seventh Circuit
U.S. Court of Appeals, Ninth Circuit
U.S. Court of Appeals, Eleventh Circuit
U.S. Supreme Court